Your decision to begin a therapeutic journey is an important one. It may be a turning point in your life. I am committed to helping you find causes and solutions to issues affecting your life.

Bridgeway Counseling was established in 2001 by Frank Shull. The agency was first known as "My Counselor." Frank's goal has been to create a mental health agency where every patient would be treated with dignity and given professional, first-rate care. Staff is well trained, friendly, and helpful. We understand that visiting a mental health professional can be a stressful experience. Whether you come to us for marriage counseling, depression, anxiety, or to help a family member with issues such as anger, hyperactivity, or grief, we do our best to make each of your visits as enjoyable productive as possible.
Our comfortable surroundings and compassionate professionals will ease your concerns, and you will quickly discover that choosing to visit us was a great decision.
Frank Shull, M.Ed., LCPC Counselor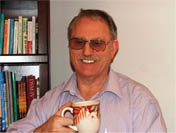 Frank E. Shull, M.Ed., LCPC earned a Bachelor of Science degree in Education from Lewis Clark State College at Lewiston, Idaho. He completed his Masters degree training from University of Idaho at Moscow, Idaho. Frank is credentialed as a Licensed Clinical Professional Counselor (LCPC), the highest counselor licensure in Idaho. He is a State of Idaho Certified Supervisor for other mental health professionals seeking supervision.
My goal is to help clients feel safe and confident while doing life changing work.
Issues and symptoms are a normal response to events in your life. You and I will make sense of yours and together make changes so you can return to your normal way of life.
Call us for additional information. We are happy to answer your questions at (208) 746-6776 or use our contact form HERE .